Welcome
Welcome to NoahsArkSearch.com and the historic search for Noah's Ark in the highlands of Urartu. Enjoy the journey!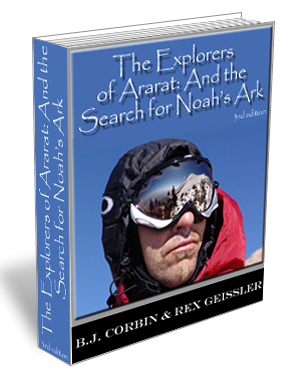 оформить кредитоформить кредитную картувзять ипотекузайм онлайн
The NoahsArkSearch.com web site, The Explorers Of Ararat: And the Search for Noah's Ark book, and the ArcImaging (Archaeological Imaging Research Consortium) Research Team, are collaborative efforts involving a "clearing-house" of many leading ark researchers.
There are different opinions about whether Noah's Ark could have survived until the present day, exactly where it landed, and if there are actual remains of this biblical vessel still intact today. This web site provides a "big tent" for ark researchers to share their information and research about the historical search for Noah's Ark.
Primary areas people have searched for the remains
of Noah's Ark in the "mountains of Urartu/Ararat": Mt. Ararat| Mt. Cudi | Durupinar | Iran