You can now view each chapter as it becomes available in the 3rd Edition, Online Version, of The Explorers Of Ararat: And the Search for Noah's Ark. One of my favorite comics about Noah and the Flood
Statement from the Ark Search LLC Senior Archaeologist:
I am the senior archaeologist on the Ark Search LLC Expedition team. You may have heard of a recent story about a discovery of Noah's Ark made in a press conference or on a website by Mr. Daniel McGivern. His announcement was based on information that is not entirely accurate, and the conference was not authorized by Ark Search LLC. He is not a member of the team. Daniel McGivern illegally appropriated data from the Ark Search LLC 2010 Expedition and published it as his own. His use of preliminary data from an initial one partial day survey that shows only a small part of one anomaly is inaccurate and certainly not "overwhelming evidence" of his claim. McGivern has also refused to take down any of his erroneous and damaging material after repeated requests by the legitimate expedition team leader. Subsequent work by the legitimate expedition team have given different results than those McGivern has announced and all of McGivern's claims should be rejected as opportunism.
Sincerely,
Randall Price, Ph.D. Distinguished Research Professor Executive Director Center for Judaic Studies


Fundamentals of Radioactive Dating
Noah's Flood and global warming
Noah's Flood in the landscape near Perth, Western Australia
Images of Perth landscape reveal Noah's flood
Whale fossil graveyard in Chile formed late in Noah's Flood
How Long Did It Take for Noah to Build the Ark? by Bodie Hodge
Dr. Amy Beam and Memhet Bozbay are raising money for a second house to be built in Van for homeless earthquake victims from the recent devastating earthquake. Seven families are now living in the first house in Ercis. We encourage donations if you have not already!
Dr. Amy L. Beam has created one web page with links to videos and documents that expose NAMI/ME, Armet Ertugrul (Paraşut), and Joel David Klenck in the alleged Noah's Ark fraud.
Parasut's email communications with NAMI 2011: The Sheep is Break Down
NAMI's expert, Joel David Klenck, exposed
Interview with Joel David Klenck by Amy Beam, Sept 17, 2011
Rex Geissler, Dr. John Bryant, Kevin DeVries, Holt Condren, Jose Renteria, Pedro Vanegas, and Jon Price Climbing Mount Ararat in August 2011 with the assistance of Murat Camping.
Dr. Amy L. Bean released a new video, "The Sheep Is Break Down – Noah's Ark Wood in an Ice Cave: Fact or Fiction?"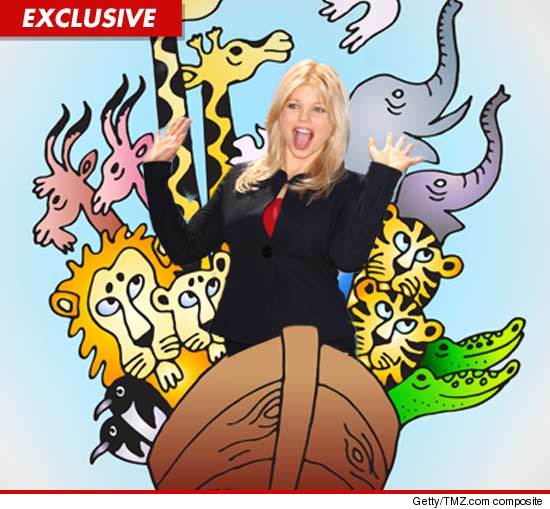 'Baywatch' star and Playboy centerfold Donna D'Errico abandons trip to find Noah's Ark.
Dr. Charles Willis' Mount Ararat 1986 and 1988 Muhtepe and Eastern Plateau Research and 1998 Mount Cudi Photo Album posted.
Dave Banks shares a short story about his climb up Mt. Ararat.
NAMI provides a rebuttal interview with the two alleged brothers and guides with the same first names who completely discount the written statement in the link below. One hopes that we can look forward to hearing more about actual on-site archaeological reports rather than this back and forth between competing claims.
Kurdish workers who created a Noah's Ark movie set on Mount Ararat signed a statement to that affect saying that they worked for Parasut, NAMI's guide, to do so. If this is true, this indicates that the Noah's Ark Ministry International (NAMI) claims of finding Noah's Ark appears to be a complete hoax.
Satellite Imaging Corporation created a 3D Terrain Model and Flythrough movie of the Mt. Ararat anomaly in Turkey from Stereo IKONOS Satellite Image data.